2 ingredient LEMON DROP SHAKE! Vanilla ice cream and lemonade in a blender – a smooth, creamy drink you'll want all spring and summer!
RECIPE VIDEO! Learn how to make a lemon drop shake!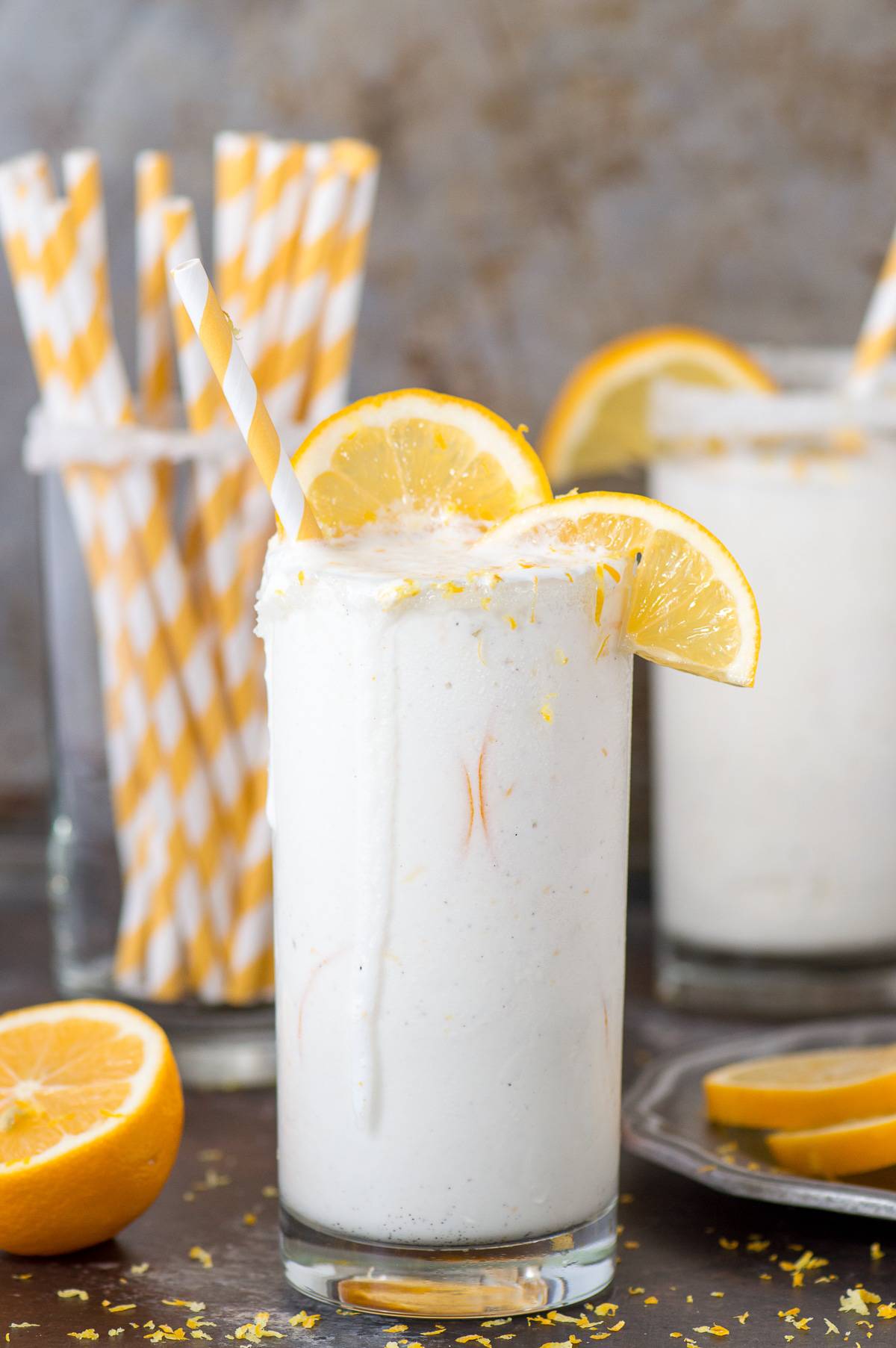 This recipe was originally posted March 2014, but was updated with new photos February 2017.
This is the easiest creamy drink to make!
The recipe only calls for TWO ingredients: vanilla ice cream and lemonade!