Easy to make pumpkin sheet cake made in a 9×13 inch pan with homemade butter pecan frosting!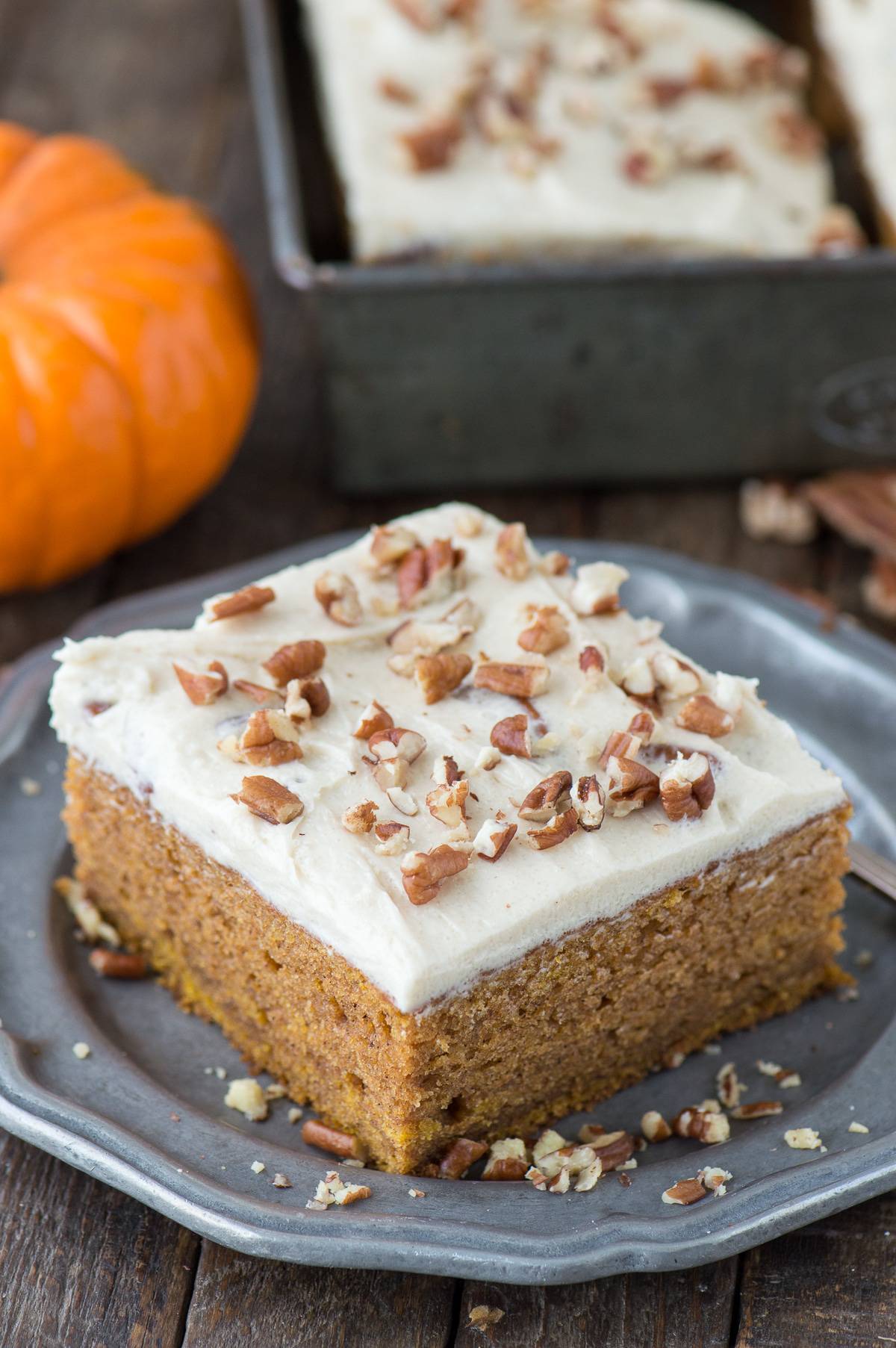 Ryan and I recently become obsessed with butter pecan ice cream. There is just something about crunchy nuts in ice cream with sweetness that is good. Did I pretty much describe all ice cream? Haha.
Although I have been really looking forward to fall, the colder weather shocked me. It went from upper 80s and wicked humidity – the kind where you put 50 bobby pins in your hair to keep it looking semi nice – to frigid cold (okay, the 60s). Now instead of eating butter pecan ice cream, I'm making soup in the crock pot and craving warm baked goods!