Insanely delicious turtle cookies with a chocolate batter loaded with pecans, chocolate chips and caramel bits! They bake perfectly with a crunchy outside and chewy inside!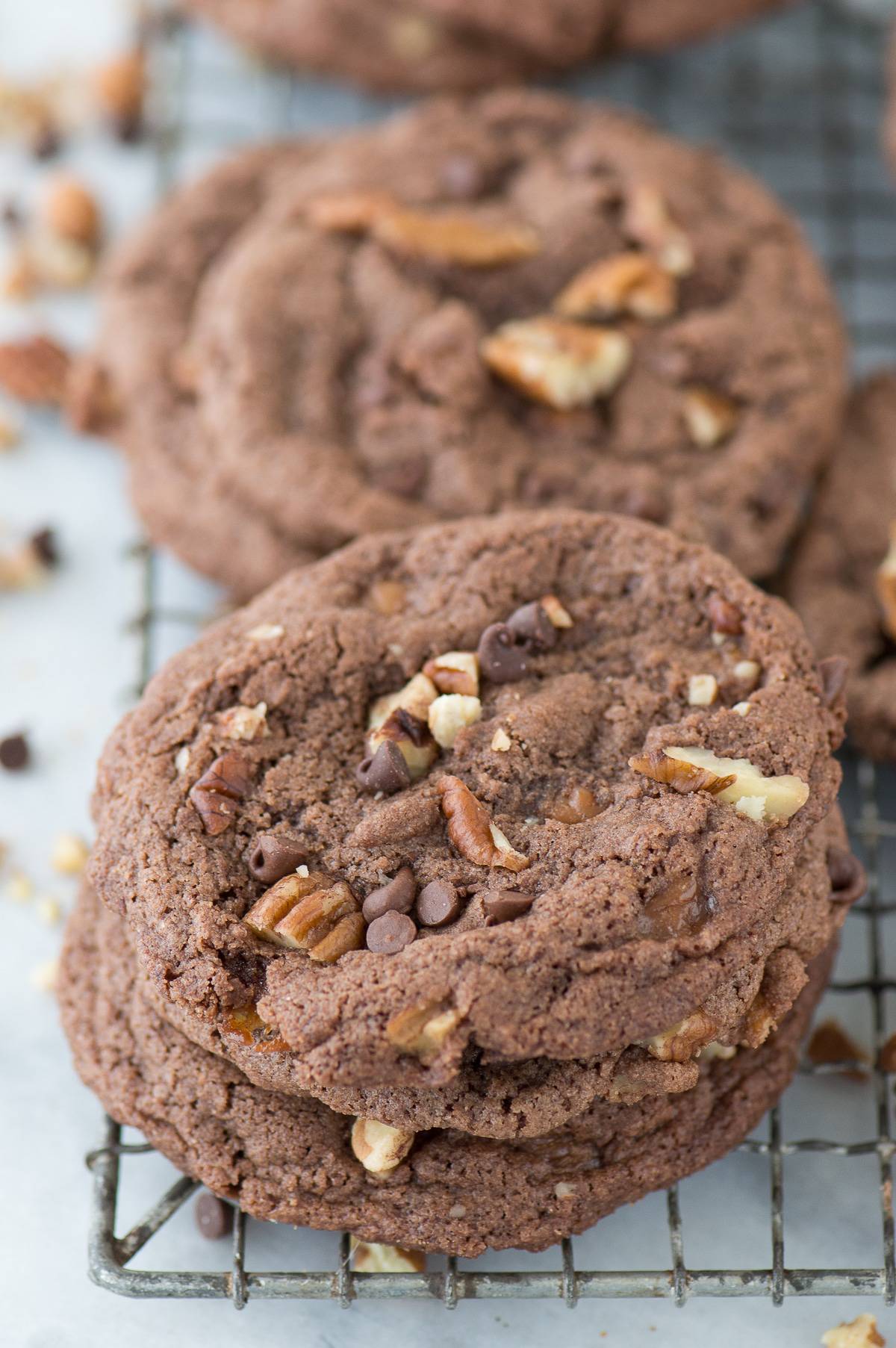 I'm going to admit that I have kind of been anti-cookie on my blog.
I LOVE eating cookies but I don't like taking pictures of cookies.
They are round, flat, and usually boring to look at so I have a hard time styling them for a photo shoot.